Nach dem Höchststand im März geht die Zahl der VC-Investitionen seit April bis Juni weiter zurück
Number and amounts of announced funding rounds over the past 6 months*
* (1) All data from crunchbase, as of July 3rd, 2023
AI and Health Care startups share 3. place for most popular investment industry
During the month of June, 441 financing rounds were announced.
The total amount invested in the announced financing rounds decreased slightly to $3.3bn.
Last month, less than 100 investments were made in Software companies, which still take the lead. In June they were followed by investments in information technology (65), AI and Health Care (each 45) startups.
Top 10 industries of financed startups according to the number of conducted investments
Bpifrance is the most active investor of june; no series D round was conducted
Investors with the highest number of investments in June
Number and total volume of financing rounds per stage
Largest round of June was a Series D Round of $469.4mn
In June, most investments rounds were Seed Rounds (~41.7%). Despite that, a volume of over $941mn was invested in only 19 Series B Rounds, driven by the largest round of $469.4mn.
London, UK, is once again the European startup hotspot of the month with 76 investments and $734mn invested capital
Not only were the most investments conducted in the UK (#114), but the highest volume was also invested there during June ($881.7mn).
While Berlin takes the third place in the city ranking, based on the number of investments, Hamburg takes the third place based on invested volume with $470.6mn invested capital, driven by the 1KOMMA5° Series B Round.
In the spotlight: 1Komma5° raised $469.4mn in June in a series B funding round
Industry
Renewable Energy/Climate Tech
Founded in
2021, Hamburg
One-Sentence-Pitch
1Komma5°is an electricity company offering solar panels, wall box chargers,  heat pumps and a smart energy management tool.
Money raised
€430.0mn ($469.4mn)
Company valuation
> €1.0bn
Type of financing round
Series B
Comment/Quote
1KOMMA5° has raised €430mn in funding, comprised of €215mn in equity and €215mn in buyback options, less than two years after its foundation. With this round, the startup is therefore joining the club of tech unicorns. (techstartups.com)
Additional highlight: mistral ai raises €105.0, just weeks after being founded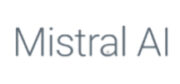 Industry
Artificial Intelligence
Founded in
2023, Paris
One-Sentence-Pitch
Mistral AI is a platform that currently still assembles a team to develop generative AI models, planning to launch a large language model in early 2024.
Money raised
€105.0mn ($113.4mn)
Company valuation
€135.0mn (Pre-Money)
Type of financing round
Seed
Comment/Quote
Mistral AI raised a Seed Round of €105.0mn, just one month after being founded by three former Meta and Google AI researchers in Paris. A total of 15 VC firms and business angels invested in the company. (reuters.com)
Falls Sie mehr über Risikokapitalfinanzierung erfahren möchten, sollten Sie unseren umfassenden Ratgeber zu diesem Thema lesen: Risikokapitalfinanzierung: Ein Leitfaden für Anfänger
Trustventure berät junge Unternehmen zu Herausforderung im Finanzbereich und bietet CFO-As-A-Service-Leistungen an. Die Expertise in Fragen zur Unternehmensfinanzierung, Planung und zum Controlling schafft Transparenz und Sicherheit für Sie und Ihre Investoren. Melden Sie sich gerne über unser Kontaktformular oder schreiben Sie uns direkt an office@trustventure.de.